If you have an event coming up in Stratford, you will obviously want to treat your guests to some fresh, flavoursome food that looks great and tastes even better. If you don't want to take on all the hard work of doing it yourself, enlisting the Hog Roast Stratford team to provide our high-quality mobile catering services is the answer. Hog Roast Stratford's free-range pork is roasted slowly for the required number of hours until it is falling off the bone and an irresistibly crunchy layer of crackling has formed on the outside. If you want an unbeatable hog roast for your outdoor event, we are the local caterers who can deliver it.
It does not matter whether you are catering for twenty people or two hundred – we are here to help. The team of professional chefs and party organisers at Hog Roast Stratford have catered for hundreds of events. Many of our customers have been using us for more than ten years.
A Hog Roast Feast Always Impresses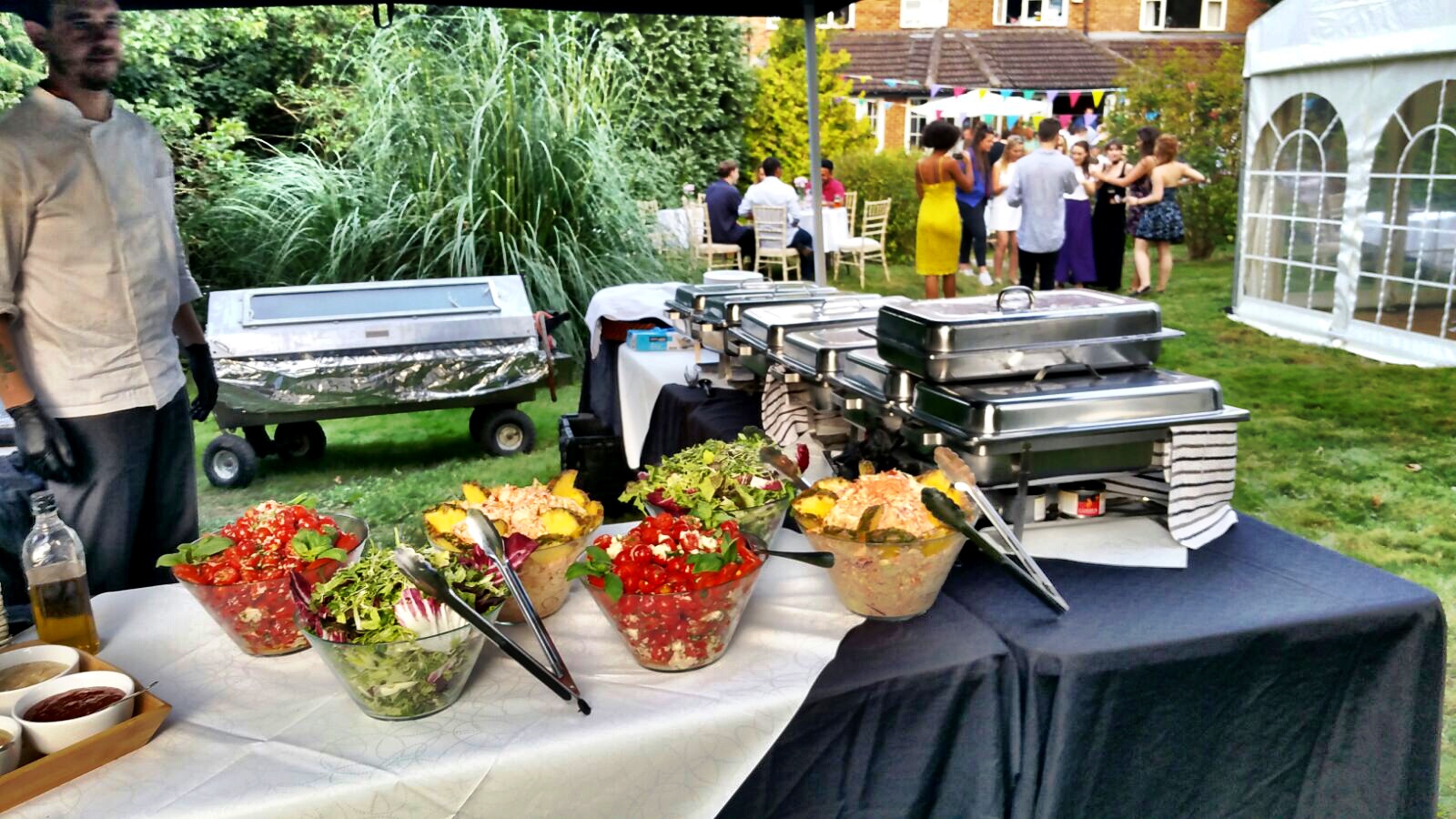 You really cannot go wrong with a hog roast. The vast majority of people love the taste of the meat and it goes a long way. You can feed lots of guests with just one hog. The meat is always succulent and tastes just as good served cold later in the evening. Our chefs are also trained to cook a range of other meats and other dishes. We only use the best ingredients, which guarantees that your guests will enjoy the food whatever they choose to eat.
Hog Roast Stratford offers varied and enticing buffets that will appeal to all tastes and include dishes that incorporate flavours from a wide range of cuisines. We also offer inventive vegetarian and vegan options and an array of refreshing, colourful salads. What's more, we freshly prepare all our dishes using the best locally sourced produce available in Stratford.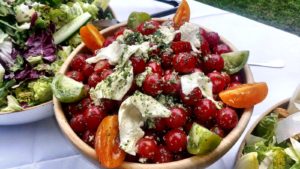 We are a large team of professional, expertly trained chefs who have years of experience in the art of spit roasting as our name suggests. This cooking method in fact dates back even further than the birth of Shakespeare himself! The method is growing in popularity in recent times, much due to it's great taste and brilliant ability to provide great food for a large number of people. We believe that this cooking and catering method is one which is truly suitable for all kinds of occasions and events.
With so much to see and do in Stratford, we could not help but fancy a piece of the action ourselves and so we formed our business, Hog Roast Stratford in this marvellous town. We have been lucky enough to be able to cater for weddings, business and corporate events and parties in the Stratford area and we are always looking to expand our event experience in the area! Get in touch with us here at Hog Roast Stratford for your next event.
Hire a Roasting Machine from Us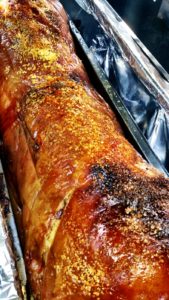 It is also possible to lease a hog roast machine from us, the perfect solution for those who prefer to take the credit for doing the catering themselves yet still want to wow the guests. It's never been easier to leave your guests astonished than by using our hog roast machines.
It doesn't matter on your level of catering experience – our user-friendly hog roast machines will help you to produce lots of succulent and flavoursome meat for your guests without you even breaking a sweat.
How much you spend is entirely up to you. You can get a full quote for either our machine hire or our Hog Roast Stratford catering services, simply by calling us or dropping us an email. After taking a few key details from you about your event we will have a free quote on it's way to you.