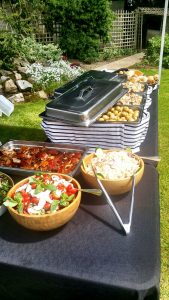 Hog Roast Stratford has decades of experience in providing delicious food to our customers and at a competitive price, too. When it comes to service, we ensure excellence each and every time, regardless of the type of event you're planning or the formality of it, and regardless of your budget. We treat all our customers the same and always have done. Whether you're organising a small party with just a few guests or with hundreds of people at a large venue, we can provide a variety of foods to make sure all of your guests are well-fed on the day, no matter their tastes. We're passionate about being flexible with our own menus and even encouraging customers to tailor their own to their own wants and needs, and we offer lots of choice, and that includes catering for any guests with dietary needs, such as vegetarian, vegan or gluten-free. As long as we know in advance, all your guests can easily enjoy our food.
YOUR PARTY, YOUR FOOD, YOUR CHOICE
When you're planning your own function, whether a private party, wedding reception or corporate do, you'll have an idea of what kind of food you want us to serve, although if you don't, we will work with you to create a menu that everyone will love. Our friendly Hog Roast Stratford team are there with you throughout the process, from the first phone call to the time we're clearing away, and we go the extra mile to make sure that everything goes smoothly on the day. We don't tell you what you must have served, we ask you what you want, and if there's something a bit different that you fancy, just ask us and we will try our best to feature it on your menu. Whatever you're thinking, we'll always be there to listen.
THE BEST HOG ROASTS IN STRATFORD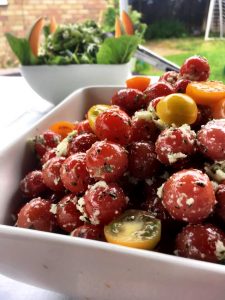 Here at Hog Roast Stratford, we do love to offer variety and choice but at the end of the day, you have to try one of our amazing hog roasts to believe it. From the mouthwatering aromas wafting around as we cook the meat slowly but surely for hours and hours, to the fantastic sight of a centrepiece hog roasting away, and then the taste itself will just blow you away. Try one today and you'll see what all the fuss is about!